Eva Thomas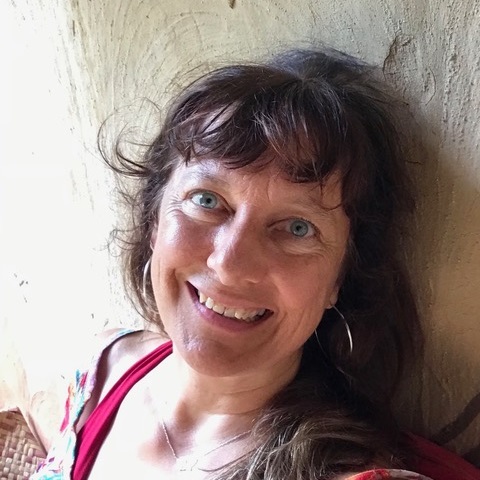 Ever since Eva was a young girl, growing up in Germany, she was utterly passionate about movement and dancing. She danced not just with her body but with her whole spirit and became interested in traditional healing methods from a young age.
Through her love of helping people to heal themselves she completed all 7 levels of Ka Huna massage and bodywork training at High Spirits Institute in Australia and has been working as a Ka Huna body worker since 2010. She has established various massage sanctuaries in Australia and Germany and now works from her home in Mullumbimby – nestled in the rainbow region in the northern rivers area of Australia.
She also specialises in foot reflexology, deep belly abdominal massage and emotional release techniques which she integrates into her massages. Her recent training in Somatic Experiencing (trauma informed massage) is accredited by the Somatic Experiencing Trauma Institute established by Dr.Peter Levine.
In addition to her professional western training at various institutes, Eva also spent time learning traditional healing methods in Mayan villages in Guatemala, sacred places in the Amazon and in secluded huts in the Australian bush.
Ka Huna massage is not just an ordinary massage but an experience that leaves the body, mind and spirit feeling whole, connected, energised and at the same time deeply relaxed. Her clients often describe it as "something special happens during the massage that is hard to describe", " Afterwards I feel like floating", " I feel connected to something deep inside".
Eva uses organic coconut oil and massages with long flowing strokes using her hands and forearms, sometimes underneath and on top of the body at the same time, while she moves with dance-like steps around the massage table.
Ka Huna massage comes from the Hawaiian shamanic tradition and Eva combines her "seeing hands" with her open heart and intuitive grounded presence and years of experience. She is very confident to hold space for you in a safe environment.
Each bodywork session is uniquely adapted to who you are at that moment.